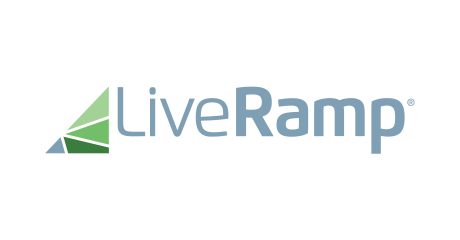 Digital Platform
Premium Display
Programmatic
Social
Video
LiveRamp is an enterprise data, analytics and software as a service company that uniquely fuses trust, experience and scale to fuel data-driven results. For over 40 years, LiveRamp has been an innovator in harnessing the most important sources and uses of data to strengthen connections between people, businesses and their partners. Utilising this, LiveRamp is powering the digital world of people-based marketing at scale.
Roy Morgan's partnership with LiveRamp enables marketers to take advantage of people based targeting across their media buys. Current media activation destinations include Facebook, Doubleclick Bid Manager, Adobe Audience Manager and Ad Cloud, Yahoo!, eBay, and the Trade Desk.
Deterministically linking the two data sets at an individual level, allows agencies & brands to realise the benefits of people based marketing which include;
Increased targeting accuracy
Decreasing the risk of ad fraud
Improved reach and frequency measurement driving cost efficiencies
Increased accuracy for cross device and attribution measurement
LiveRamp has extended this partnership into the heart of the Asteroid tool. This will now provide clients with the ability to build profiles within Asteroid AND activate their audiences – helping to bridge the current gap between audience profiling & digital activation.
LiveRamp's digital connections enable the activation of these audiences, plus all Roy Morgan segments such as Helix Personas, to both Publishers directly and the programmatic platforms used by today's marketers.
Note: To gain access to Helix Personas or any other Roy Morgan segment for targeting on Facebook, just contact LiveRamp using the details below and request access via your Facebook Power Editor Account. You will need to provide your Facebook power editor account number.